River Room - Queen Bed #2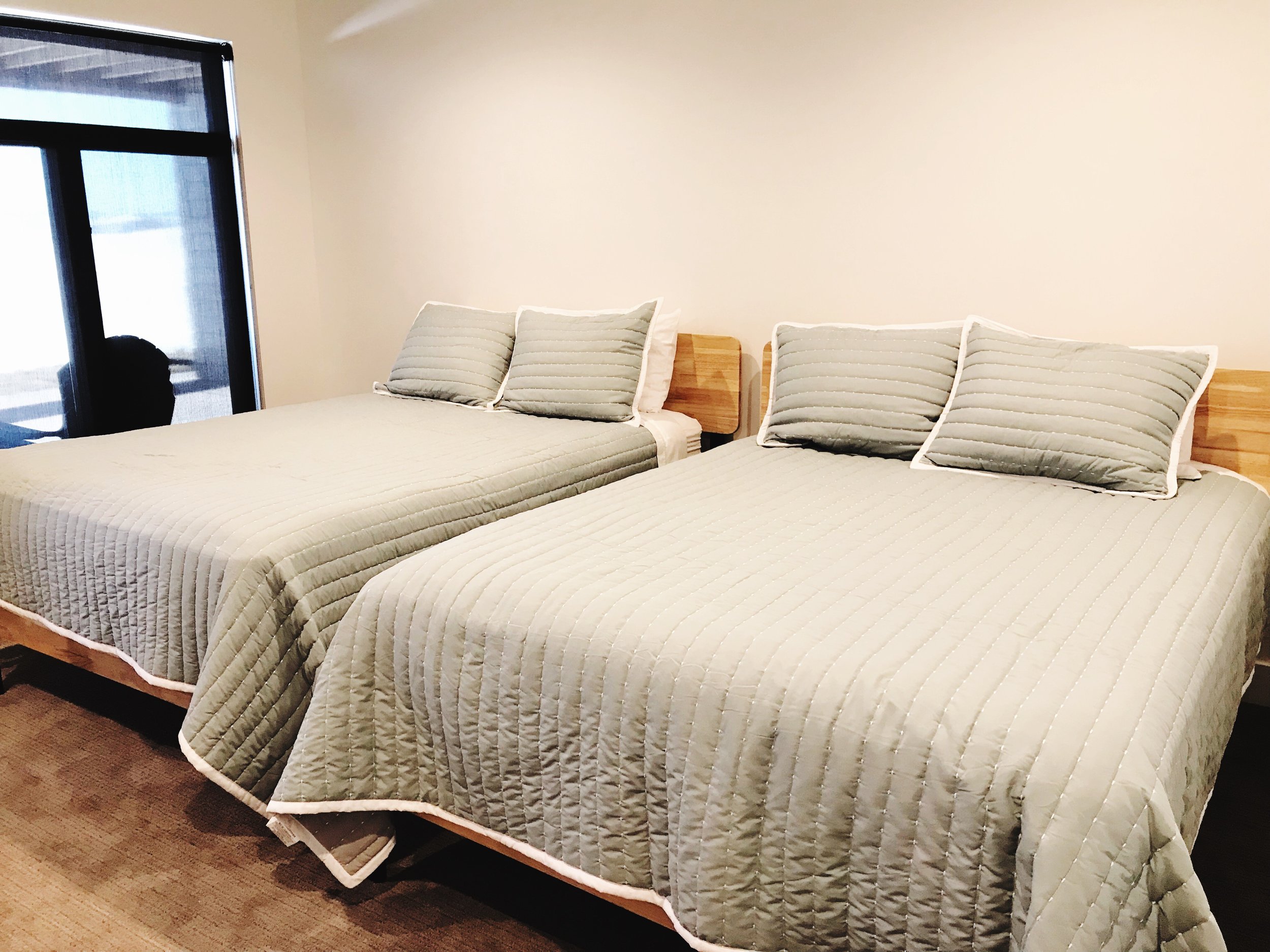 River Room - Queen Bed #2
The River room is a more private experience, with room for 2 guests, each with their own queen bed.
All participants will receive their own bed, all meals, drinks, and snacks prepared by private chefs, a group cooking class, fitness classes (e.g. High Fitness taught by its Co-Founder, outdoor yoga overlooking the lake, etc.), a paddle boarding excursion on the lake, a SWAG bag with items like a Rad Swim Swimsuit ($68+ value), a Zyia Active Bomber Bra ($31 value), a retreat sweatshirt, and other wellness items, speakers, and other activities.
All rooms have multiple beds (e.g. bunks and/or standalone beds). If you would like to stay in the same room as any friend(s), make sure you are booked in the same room. To make this easier, the rooms are named (e.g. Canyon Room, Cliff Room, Lake Room, River Room).
To secure your spot in the retreat, you will need to register and pay for your bed. Bookings are non-refundable. If something happens and you aren't able to go, you can sell and transfer your spot to someone else. That will all be done on your end, and you will just need to inform us of the individual you are transferring your booking to, as well as their contact information.
sold out